The Motocross track & trails in Dyke
---
05-28-2001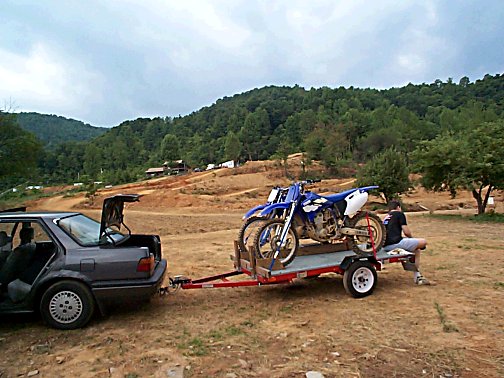 The bikes are packed up for the day, I forgot to pull the camera out earlier so we have no action shots. Jeff and Neil were around earlier and Jeff took a few pictures so perhaps I will post those some time later. The track is in the background.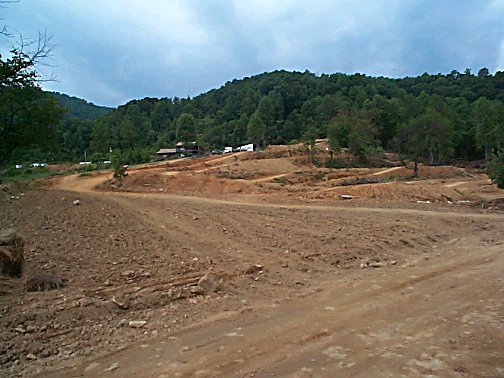 This picture looks up to the track, almost all of it is shown, a small portion of the tack is clipped from the right side of the picture. The track is 1.1 miles long.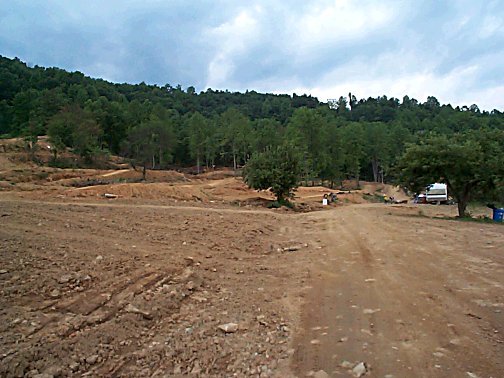 Here you can see the rest of the track (what's clipped in the previous picture). The trail on the right side of the picture leads to the trails in the woods. Lots of "single track" and a few steep climbs.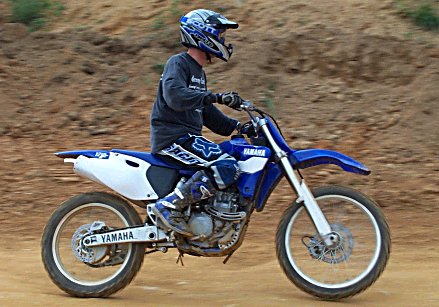 Andrew on the track, YZ400F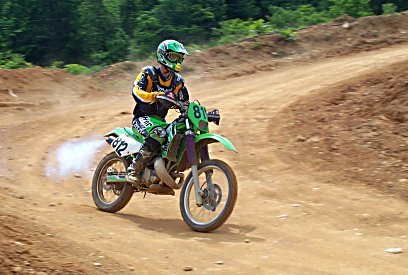 Neil coming around a turn, KDX200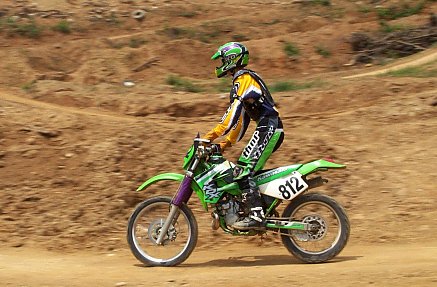 Neil on the track, KDX200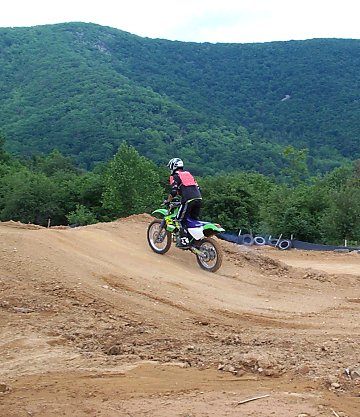 Jeff preparing to get some serious air, KDX220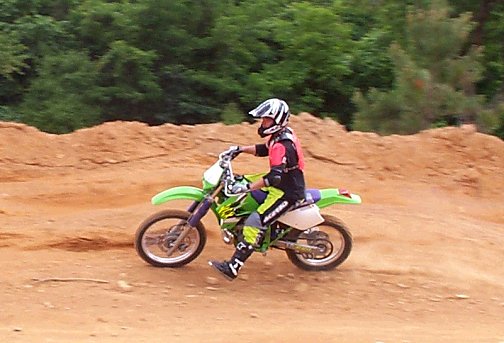 Jeff catching a berm, KDX220