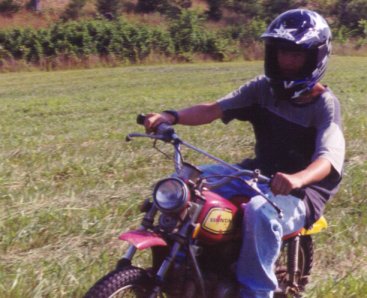 John riding Paul's Honda SR70, he's getting the hang of it.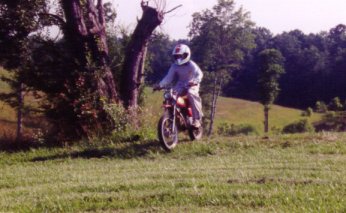 Paul attempting a jump on his Honda SR70.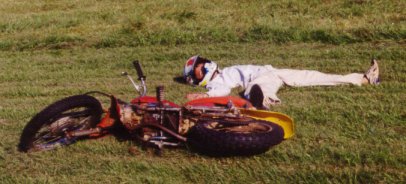 The aftermath of Paul's jump attempt (a little too much front brake after landing).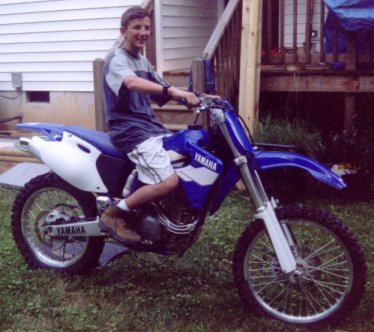 John on Andrew's 1999 Yamaha YZ400F (someday!).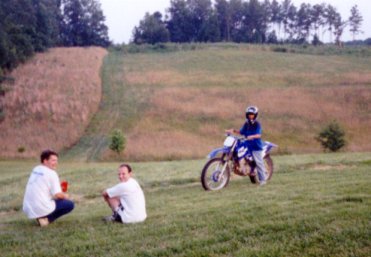 Moving up in the world, John tries on Garrett's 1999 Yamaha TTR225 while Garrett & Andrew look on (sort of).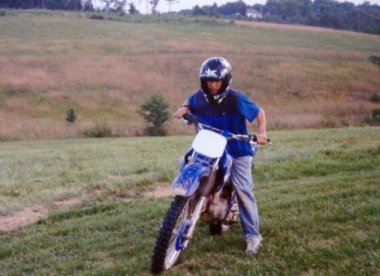 John about to drop the TTR, maybe it's a little big... balance is everything!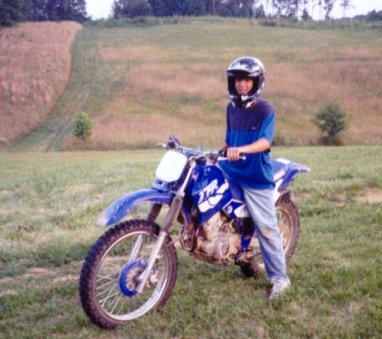 Check out the grin, I guess the TTR225 is a little more fun than the old 1978 XR75. Off for a few more laps!