What kind of forks are these? - 1987 KX80
VIN JKAKXWJ12HA00

1987 KX80 Big Wheel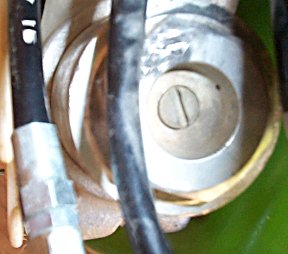 The top of the fork showing the adjustment screw and cap.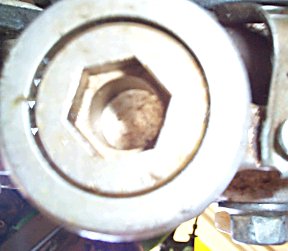 The bottom of the fork showing what looks like a plug of sorts. I don't see anything for adjustment here.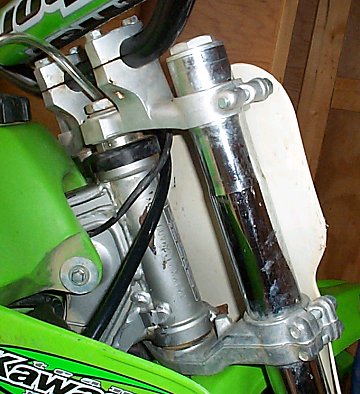 The triple clamps, I doubt these are original 1987 triples.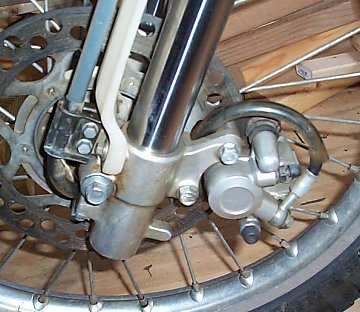 The front brake (left side). Could a 1987 brake be attached to these inverted forks?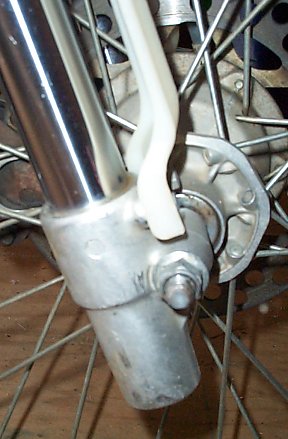 The right side (brakeless fork)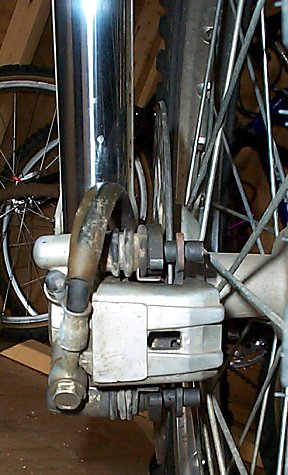 A rear shot of the brake, maybe this will help someone identify the forks/brake.