Shed Project, 02-10-2001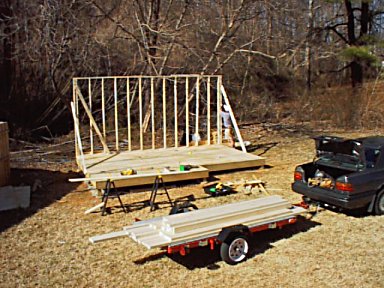 The back wall is in place and braced. Most of the wall was assembled by my brother in law (in the picture). So I don't have many notes on the wall assembly.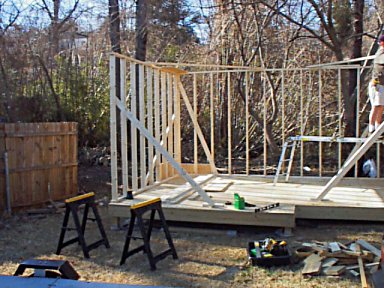 One side wall is complete, squared and braced.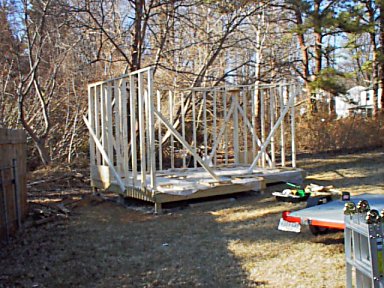 Three walls in place, view from the porch.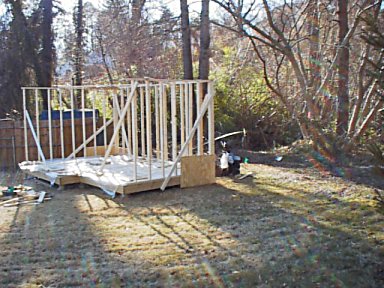 View from the other side of the lawn.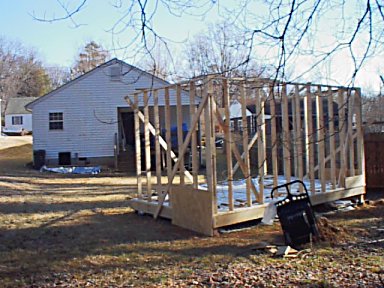 View from behind the shed toward the house.