Shed Project, 04-08-2001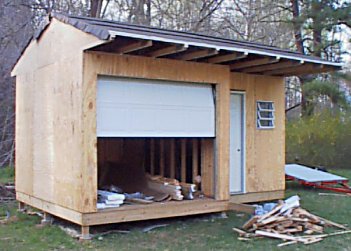 Most of the pictures on the page are just showing of different angles of the shed in it's semi-finished state. The garage door is fully installed except for the outside locking handle.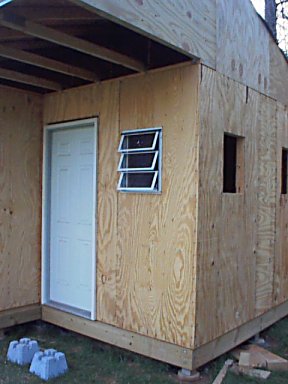 The exterior door is just sitting in the cut-out hoping that no stiff wind will come by and blow it out. The window is also temporarily in place with just 2 screws, but it's not likely it will fall out.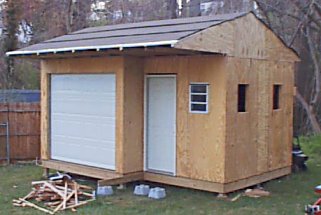 The side.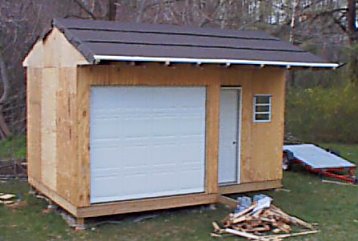 The other side.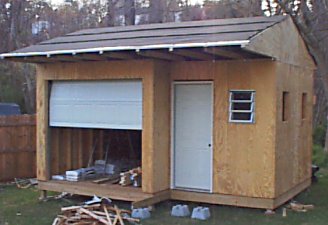 The other side, with the garage door half-way up, see it actually works!