Shed Project, 06-10-2001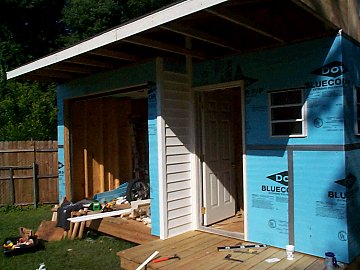 The first wall of siding. The small 2 foot span between the front of the storage area & the workshop


The first row of the workshop front and a few rows on the side.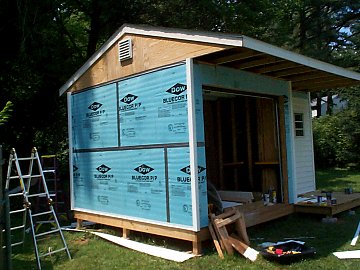 The storage shed side with only the ouside corner pieces and lower starter strip.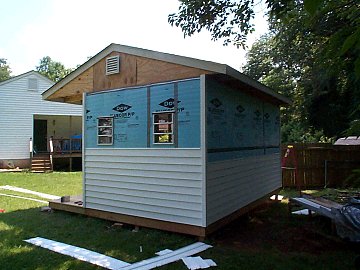 From the back. The side is completed up to the windows and the back is alomst half completed.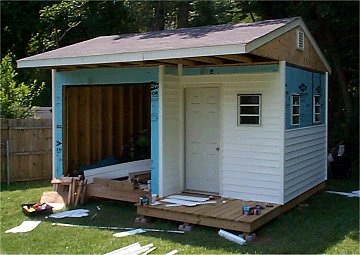 The front of the workshop side is almost finished.