Shed Project, 12-13-2000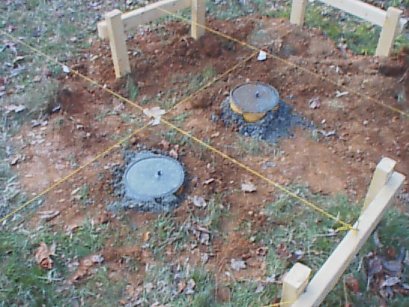 Two of the forms, one is cured the other is just done with J-bolts in place.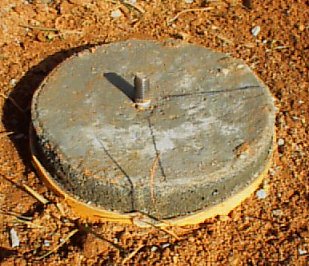 Concrete founding with the top of the cardboard form cut away.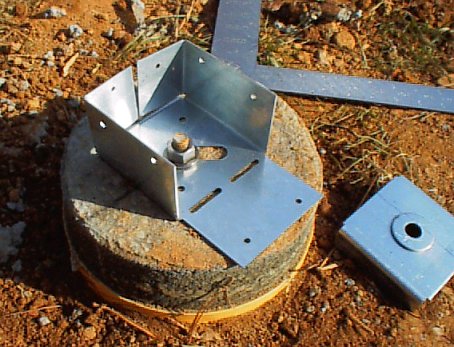 An adjustable post anchor mounted to the concrete footer.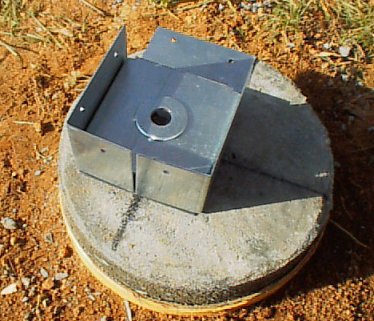 The adjustable post anchor with the base plate in place that will hold the 4x4 off the concrete.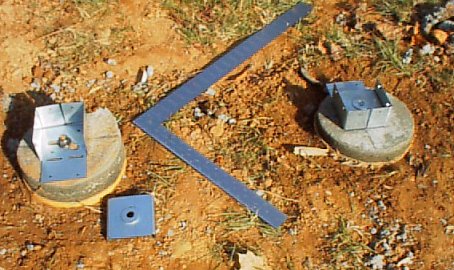 Two of the footers with post anchors in place.