Shed Project, 12-18-2000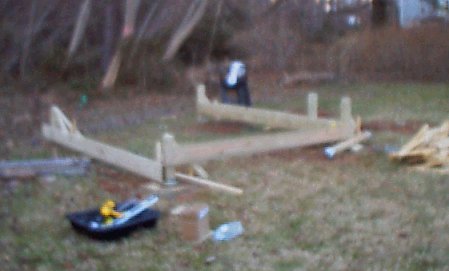 This picture is from a similar spot in the yard about 3 days later. I suspect the lighting affected the camera focus on the next few images (I was wrong the camera had a closeup setting that was on when I took these shots so only the real closeup shots are clear, glad I found that switch).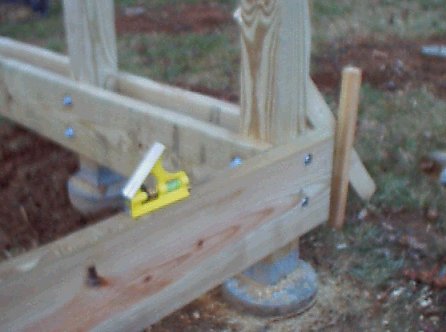 The front 2x8 of the storage half of the shed, bolting it down with lag screws instead of bolts was both easier and harder. It was certainly faster.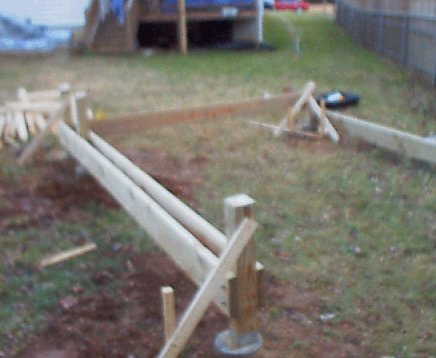 This is a view of the backside looking toward the house.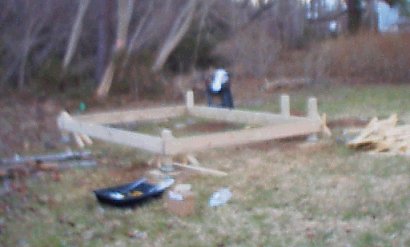 The storage side of the shed perimeter in place and securely fastened with lag screws.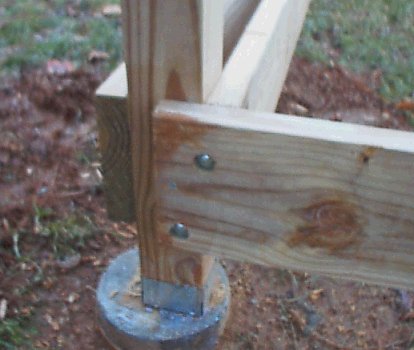 I couldn't get a board long enough to span the entire width of the shed so I had to compromise and use 2. I will probably offset the lag screws the same way on the other board that will meet with this one. I'm not exactly thrilled about going into the grain on the top screw.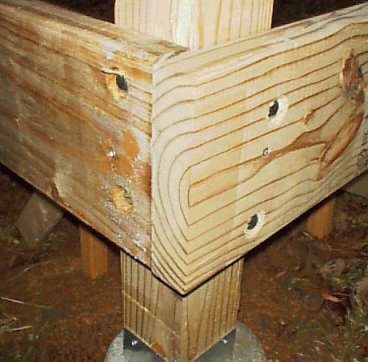 Here is a picture of the back corner (the flash went off and it looks a lot clearer). The front and back corners pretty much look the same. I just overlapped one board. All the cut ends are coated with sealant.