Shed Project, 12-23-2000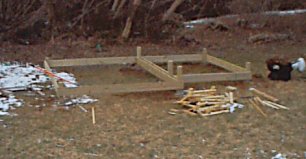 The perimeter is complete. It is amazing how things tighten up as parts are added. The 4x4 posts are quite solid now. This is a 'from the back porch' shot.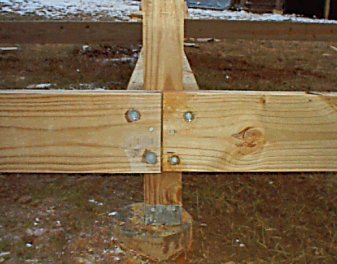 At the back center between the 2 sides of the shed I joined the 2x8s on the center of the 4x4 post. You can see my creative solution for bolting it up. 1 bolt into the end of the center 2x8s the other into the 4x4 post.


Another shot of the completed perimter, other side.