Shed Project, 12-29-2000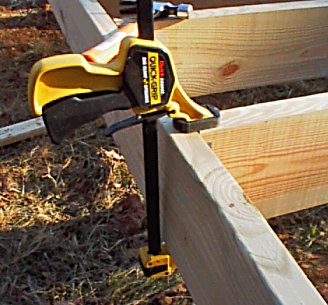 I found that quick grips made a great partner for hanging joists. They even have a natural tendency to level the joist with the perimeter beams.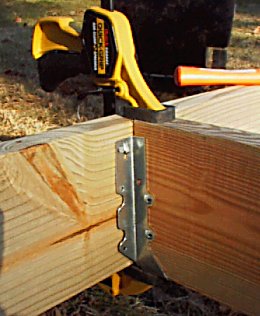 Another shot of the quick grip from the other side. I tried not to forget to put the joist hanger between the clamp and the joist before tightening the clamp.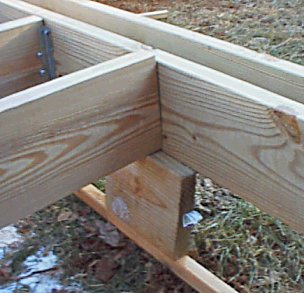 I used a cut-off board on the other end to hold the joist up while I clamped things with the quick grip. Then I went and mounted the joist hanger on the side with the board supporting.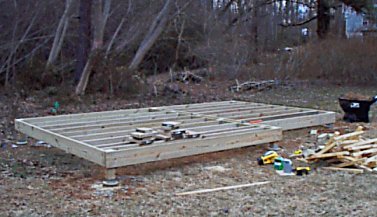 A 'shot from the porch' all the joists are done and the 4x4 posts have been cut flush with the shed floor.